Smartphones from all manufacturers are entering the domestic market – and not even all models of well-known brands. We are talking about the most interesting and unusual devices, which are not so easy to buy in Russia
Green phone: Fairphone 4
The British company Fairphone has been releasing smartphones for several years that are easily and cheaply repaired at home. In the fall of 2021, the fourth Fairphone model was released.
The smartphone consists of easily replaceable units: screen, USB-C port, selfie camera, speaker, main camera assembly, battery and elastic rear panel. They can be ordered on the manufacturer's website and replaced independently using a conventional screwdriver. The phone comes with Android 11. Fairphone promises to provide update support for up to six years (usually, manufacturers are limited to three years of device support).
A device with 6 GB RAM and 128 GB main memory costs 579 €. The 649 euro version comes with 8 GB of RAM and 256 GB of storage.
Sad Fate Rotator: LG Wing
In 2020, South Korean LG introduced the Wing rotator smartphone, which was intended for the local, European and American market. Its main screen rotates to reveal a secondary square screen. The smartphone is quite huge and weighs almost 300 grams.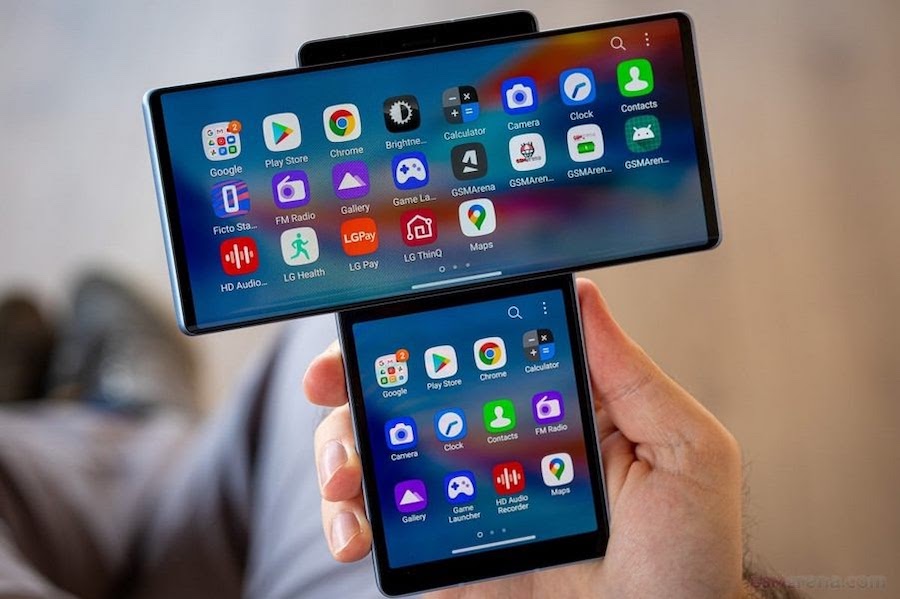 LG Wing

(Photo: GSMArena)

However, pre-orders for the Wing were mediocre and shortly after its release, LG closed the smartphone division completely. So the rotator can be considered the latest mobile phone of the company. In Russia, it can be ordered on specialized sites at a price of χι 58 thousand.
Flexes, but not Samsung: Royole FlexPai 2
Chinese company Royole released in September 2020 a flexible FlexPai 2 smartphone, which can compete with the Samsung Galaxy Z Fold 2 and Huawei Mate Xs. The device looks like a tablet-smartphone that folds in half.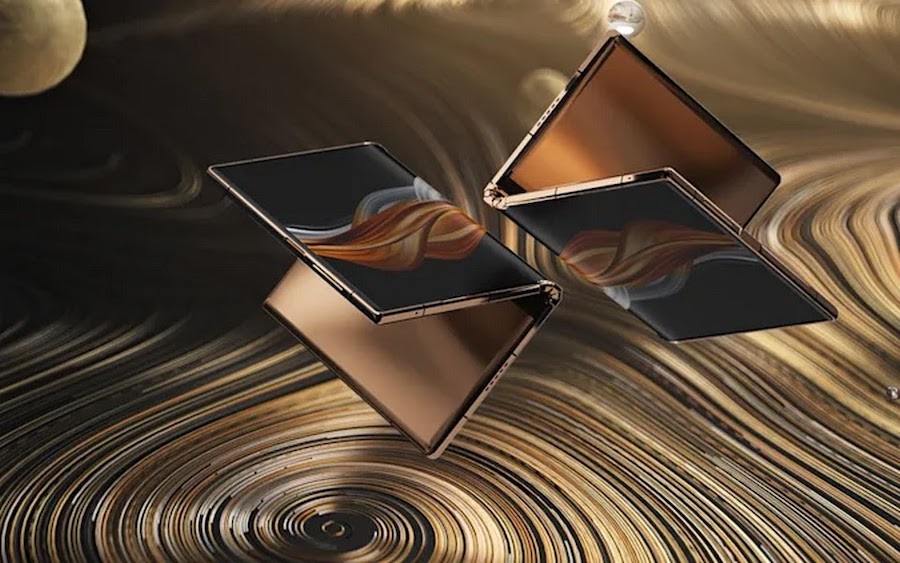 FlexPay 2

(Photo: Royole)

At the same time, it's much cheaper than its competitor from Samsung: a smartphone with 8 GB of RAM and 256 GB of main memory costs $ 1,470 and a version with 12 GB of RAM and 512 GB of main memory is available for $ 1,700.
The Royole FlexPai 2 is sold in China, but the smartphone can also be ordered from Russia.
New smartphone from Google: Pixel 6
In October 2021, Google introduced the sequel to its line – the Pixel 6 and Pixel 6 Pro smartphones. These are the first Google devices on their own Tensor chip. It is adapted for machine learning tasks, including voice recognition and fast voice-to-text translation over the Internet. Additionally, users expect improvements in photo and video capture – for example, 4K video can now be edited in HDR and redundant objects can be removed from photos, as in Photoshop.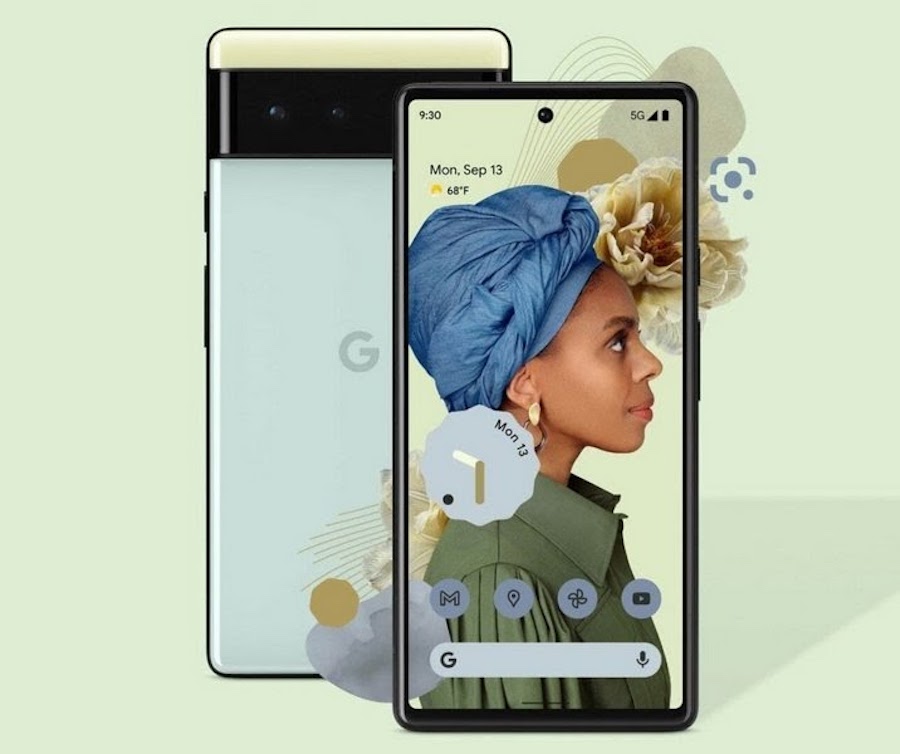 Pixel 6

(Photo: Google)

Another thing about Pixels is that they come with stock Android without add-ons often added by other manufacturers and Google also promises five years of security updates. In addition, the company's own smartphones are usually the first to receive operating system updates.
The Pixel 6 starts at $ 599 in the US and the Pixel 6 Pro starts at $ 899. In Russia, these models, like their predecessors, are not available, but can be ordered through specialized sites or on AliExpress.
Extremely durable: Fujitsu ARROWS Nx9 F-52A
The Japanese Fujitsu released the ARROWS Nx9 F-52A smartphone in December 2020. The ARROWS function is located on the overlapping screen, which does not break even when dropped from a height of 1.5 m on a concrete surface. The case itself can withstand even washing with soap and water. The smartphone crash test video looks like an action movie.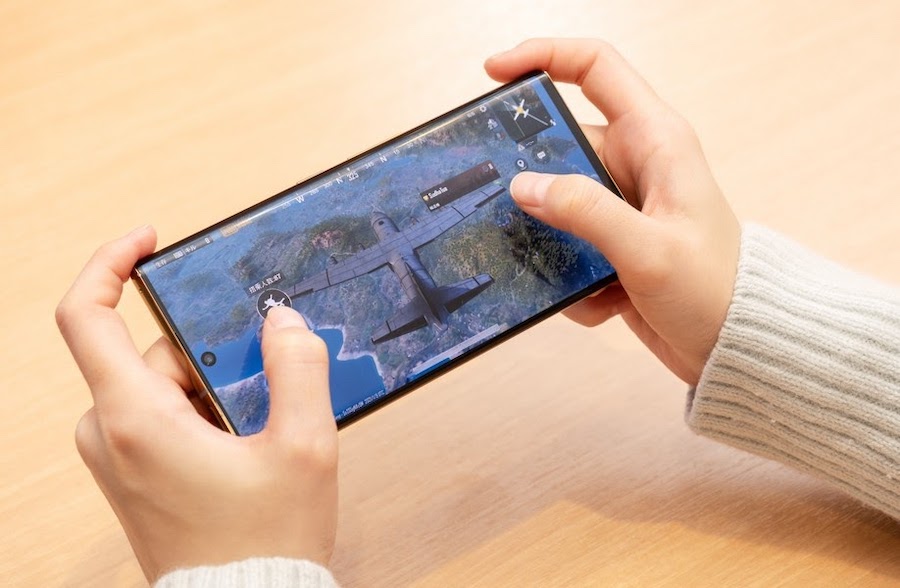 Fujitsu ARROWS Nx9 F-52A

(Photo: Engadget)

It is installed as a budget device with 5G support. The smartphone supports 3D games and high-speed transfer of high quality photo and video content. It has 8GB RAM and 128GB user storage.
The company is not represented in the Russian market in any way, but its smartphone can be ordered from Japan at a price of 80,000 yen (.000 53,000)