On the eve of the opening of a personal photo exhibition of Alexander Rumyantsev, a photographer and artist from Omsk who created the manifesto of new naturalism, took place at the City Museum "Art of Omsk".
Each of his works in this work raises the question of how environmentally friendly our actions are and how nature reacts to human intervention, turning it into an answer – a new nature.
The series includes 32 photographs with accompanying texts referring to atlases and reference books for amateur naturalists. Usually, along with colorful pictures, simple explanations and classifications are given to them.
True, instead of butterflies, plants or mushrooms in the exhibition, you see something completely different. If you look at all these objects, when they are under your feet, they look like dirty garbage and you do not want to approach them. But for a naturalistic "atlas" all the illustrations are presented very beautifully and even produce an aesthetic effect.
In fact, the images of these abandoned bags, bottles, dead birds and fish raise global questions – how will all this affect our future? What will it lead to in a complex system of interactions? After all, no one has canceled the "Butterfly Phenomenon" – and a trivial act today in the distant future could have global repercussions.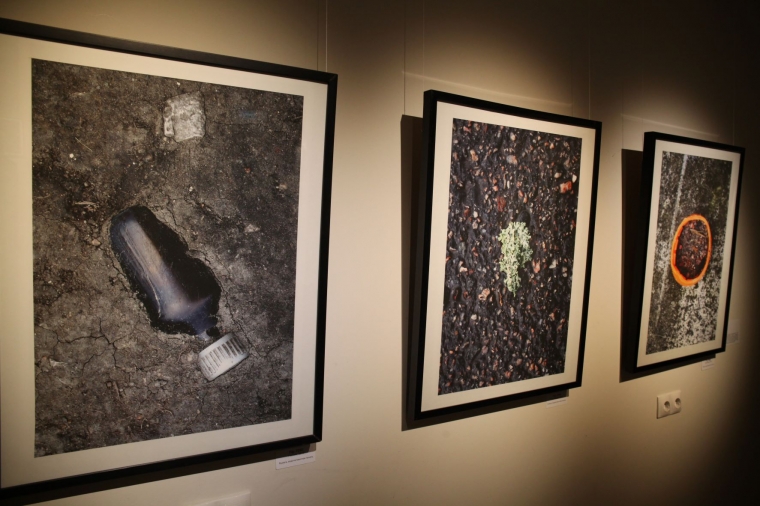 "The photographs depict the interactions within the "new nature" – this is what one already creates, what happens in nature and how one affects the other, explained Alexander Rumyantsev. – For example, farm meat are highly modified organisms through selection and genetic engineering, and these are completely new creatures. And today a person depends a lot on them ".
According to the author, this is not only an exhibition of photographs, but also of texts – without them, it will probably not be possible to catch the idea, so the viewer will have to spend time reading the comments.
The tasks are divided into groups according to the principle of the questions asked. But the viewer is asked to think for himself what kind of interactions take place in our world, what is connected with what, what affects what, how it can change and if it should be done.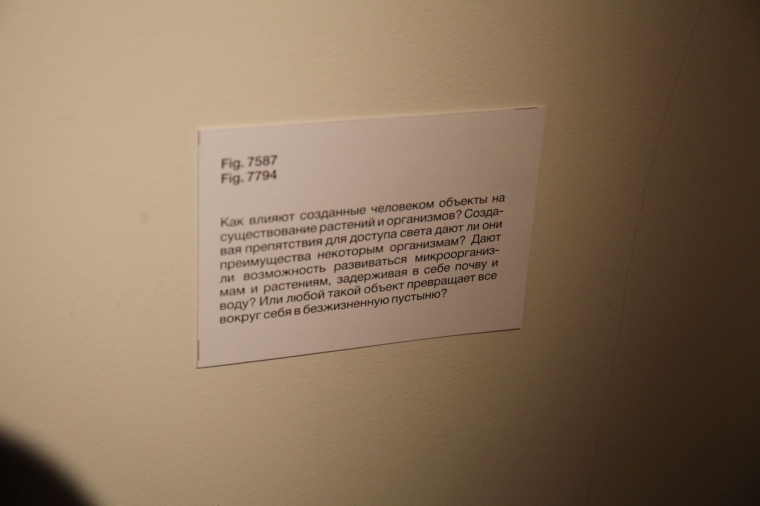 "Man and nature are a single system. There is no difference and no struggle, everything is connected to everything and everything affects everything, the author continues. – We must realize that we live in a very complex world. I think every smart thing is very complicated, our conscience just tries to simplify everything. And that prevents us from perceiving and drawing the right conclusions. For example, an industrial-scale person catches certain species of fish in the ocean. How will this plankton affect other fish and animals? In fact, it could be anything. We can not predict how we will react to our own actions. Relationships are very complicated and at the moment we have no chance to understand exactly how what we do with the environment will respond. Another important point is that there is no emotional evaluation here. "I'm not saying it's good or bad, it's just a given and we all live in it."
Alexander Rumyantsev has been promoting the manifestos of "new naturalism" since 2015, when it was his first exhibition "Third Naturalism". Announcement ". Then, with like-minded people in 2018, the collective exhibition" Synthetics "took place. And the works presented in the current exhibition have been shot since 2018. In addition, not only in Omsk, but also in the European capital Helsinki.
"For me, these are not environmental problems, the fashion for the environmental agenda passed five years ago. I do not fight for the preservation of the environment. For me, this is a struggle for the viewer's consciousness, for understanding, awareness of life itself.The photographer explained.
The exhibition's curator, culturologist Vadim Savelyev, is convinced that the issue of "new naturalism" is very interesting.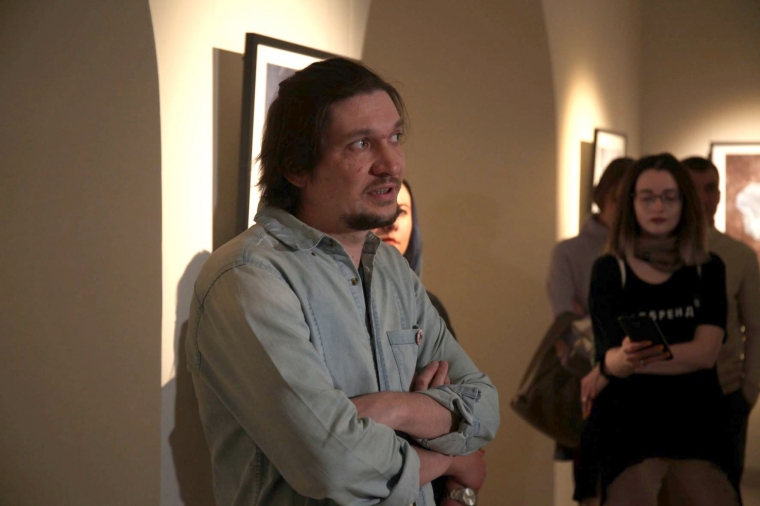 "Here arises the effect of a new nature, which is still completely unknown, he said at the opening. – A new nature emerges as a result of long-term human influence, but it reveals some mechanisms of this nature that are now becoming particularly important. The classical artist also collaborates with nature, but as a creator. And the new nature looks more like a contemporary artist, in the sense that it creates some completely incomprehensible things that are not even recognizable at first glance. And Alexander shows us well the analogy between "new art" and "new nature". We do not have enough knowledge of how this new nature will work, and no one knows.
The exhibition at the Art of Omsk Museum will last until May 8.