On World Environment Day, the theme "Earth One", the International Union for Conservation of Nature and Natural Resources (IUCN), Huawei and global partners held a "Technologies for a Better Planet" summit to call for increased global effort to develop and apply new technologies to better protect the Earth, reports Delovoy Kazakhstan.
IUCN and Huawei held an online summit to show how technology can significantly improve conservation results by introducing new digital technologies that will be the most important helpers in protecting the environment.
The process of tackling environmental threats has raised awareness that technology can play a critical role in nature conservation.
"We believe that digital technology is a key player in protecting the environment," said Tao Jingwen, Managing Director and Chairman of Huawei's Corporate Sustainability Committee. "All sections of society must work together in an open and collaborative market environment to apply technological innovation to industries and turn new technologies into solutions and services that will help create a greener planet."
Tao Jingwen, Chairman of the Board and Director of the Corporate Sustainability Committee, Huawei
Huawei promotes green industry growth through ICT innovations that support the global trend towards zero carbon. In terms of power supply, the company has integrated electronic and digital power technologies to accelerate the development of renewable energy sources. In terms of energy use, Huawei will continue to innovate energy-saving technologies to continuously improve the energy efficiency of ICT infrastructure, which in turn will save energy and reduce emissions in the industry.
Huawei has also established long-term partnerships to improve conservation results by developing technology solutions that better understand nature and lead to more effective biodiversity protection measures in various ecosystems. In 2020, IUCN and Huawei launched the global Tech4Nature project and have since launched pilot projects based on the IUCN Green List model in Switzerland, Spain, China, Mexico and Mauritius.
Off the coast of Mauritius, IUCN, Huawei and the Ecomode Society have developed the first submarine system in the West Indian Ocean that can monitor coral reef ecosystems in real time. The aim of the project is to restore endangered coral reef ecosystems by growing live corals in nurseries, replanting them and monitoring their growth, water conditions and threats such as algae. The solution consists of underwater cameras with special lenses, sensors, 4G network for data transmission and artificial intelligence for the interpretation of the results. To date, about 10,000 coral fragments have been replanted on degraded reefs, with a total of 25,000 scheduled to be replanted by the end of 2022.
"The IUCN-Huawei Tech4Nature project is a good example of an innovative project between the conservation and ICT sectors to harness the transformational potential of the appropriate use of digital technologies to influence conservation in specific areas," said Stuart Maginnis, Partner IUCN. General Program Manager.
IUCN places the combination of "technology, data and innovation" at the heart of achieving the ambitious goals of the IUCN Nature 2030 Agenda. The organization also believes that innovations in data detection, big data, machine learning and artificial intelligence can significantly improve knowledge and understanding of impact areas such as land, water, oceans and climate. In turn, this will help stakeholders to develop more up-to-date conservation actions and monitoring systems for species and ecosystems.
Stuart Maginnis, Deputy General Manager (Programs), IUCN
Also at the summit, experts and environmentalists from the environmental and scientific fields, including Ecomode Society, WWF Italy, Berlevåg jeger og fiskeforening, Shan Shui Nature Conservation Center and Huawei Digital Energy Product Line, shared their vision and global experience. with climate change and conservation. natural resources.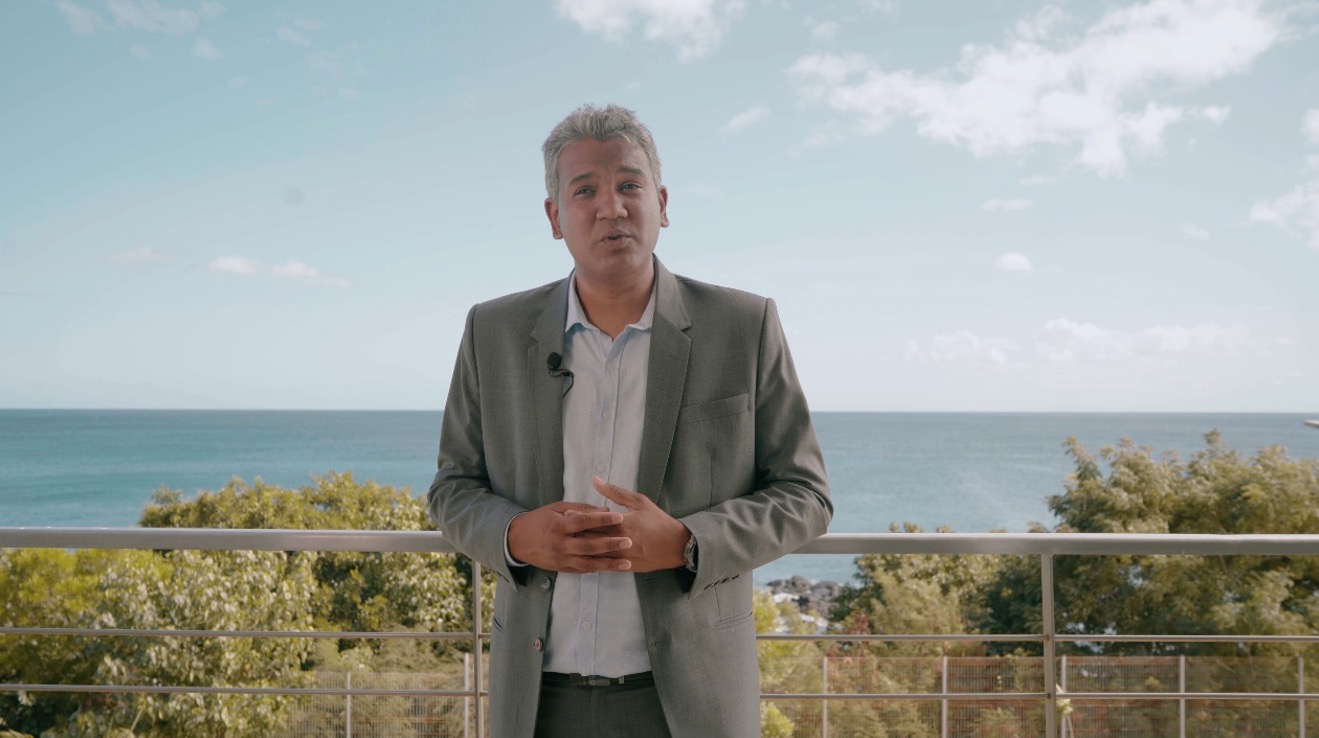 Dr. Nadim Nazural, President of the Ecomod Society
Shui Conservation Center and Huawei Digital Energy Product Line shared their thoughts and global experience in the field of climate change and conservation of natural resources.